FreeFAX: receive your faxes in your email box free
The first FREE service in Italy to receive faxes via email.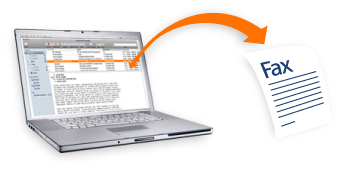 Subscribe now to the FreeFAX service and get your own Italian fax number with the area code of your choice!

How it works:
All faxes sent to your personal fax number are delivered to your e-mail box as image attachments, easy to read, print and save.
The FreeFAX service is free, and you can receive up to 3 faxes per month.
The 3 faxes per month limit starts after you have used the service for the first 3 months.
You can buy the FAXin service at any time, and keep your personal phone number, for unlimited professional use. If you also want to send faxes, activate FAXout and buy a recharge to send them directly from your email client or from the web.
Benefits:
Cheap and eco-friendly
Annual fees for a Telecom fax line will be a thing of the past because you won't use a dedicated fax line. You'll no longer need a fax machine, paper or toner, and so you'll be protecting the environment and saving money.
Easy and convenient
No more lost faxes, exhausted toner cartridges, jammed paper or busy or faulty phone lines: FreeFAX is completely automatic and digital. It is accessible from your home, office or wherever there is an Internet connection. Read your faxes with a click! File, share, print and forward your faxes.
Reliable and confidential
Receive faxes in your mailbox, safe from prying eyes.
Requirements
To start using FreeFAX, you only need an Internet connection (not necessarily broadband), an email address and the software to open PDF documents. Read more details about this service in the
FAQ
section.
Support
As a FreeFax user, you have access to a priority email support service.